Accounting and Accounts Training Support
for Non-Profits
How we help
Our accounting services to non-profits provides a valuable service to community agencies and allows them to better focus their resources on their core services, while giving assurance that their accounts are robust and correct.
Our services
ANCAD currently provides ongoing support in this area to the Devonport Peninsula Trust, Safer North Trust and the North Shore Women's Centre.
ANCAD accountant Susan Moyle is happy to assist organisations with their accounting queries, as well as directing them to resources and answers to accounting questions and issues. This may include referral to other programmes that we run including Auckland Community Accounting and Community Accounting Aotearoa, or training for your staff or volunteers on accounting-related issues.
The training can be face to face (within the Auckland area) or online through Zoom (if outside the area) or wherever is more convenient.
Susan is an experienced accountant and provides accounting services and financial expertise to the manager and the Board of Trustees at North Shore Women's Centre and other community agencies. Due to the nature of the funding environment in the not for profit sector, Susan's expertise is invaluable.

Tracey

Manager/QSM, North Shore Women's Centre
Thank you, Susan for helping us with the year-end Charities Services reporting. Much appreciated.

Raewyn

Toehemotu Evangelist Ministries
Once again, a huge thank you for all the support that you give our organization and staff. We really look forward to working collaboratively together in the future.

Sharon

Chairperson, Takapuna North Community Trust
As the Takapuna North Community Coordinator for the past 3 years I have utilised the financial, administration, training and support services of ANCAD. I have found all the employees of ANCAD to be informed, wonderfully personable and extremely helpful. Over the years the close working relationship developed with ANCAD employees has felt more of a mutual friendship and I hope to hear the continuance of their inspirational community development.

Rachael

(previous) Takapuna North Community Coordinator.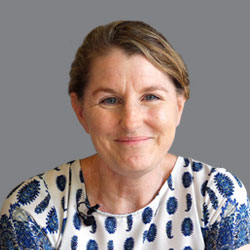 For more information
CONTACT
Susan Moyle, Accountant/Financial Capability Coordinator