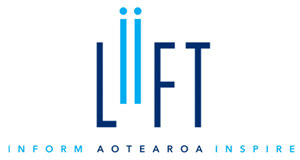 The Auckland North Community and Development (ANCAD) Professional Development Programme is known as LiiFT AOTEAROA.
LiiFT AOTEAROA seeks to both inform and inspire – that's why there are two 'i's in LiiFT.
ANCAD's vision is to see community and For Purpose (NFP) groups LiiFTED and strengthened through offering relevant and affordable capability-building courses, presented by top, professional consultants and facilitators, just as we have been doing for many years now, with the fantastic support of The Tindall Foundation. More recently, Foundation North have also been supporting the LiiFT Programme.
The two 'i's in LiiFT also represent, in imagery, two stick figures and stand for people partnership and collaboration as key ways of fostering growth, harmony and resilience. The remaining letters 'LFT' stand for 'Learning for Today' as we seek to respond to community need with relevant and timely courses as well as looking to the future in supplying the latest, helpful resource and training.
Our hope is that many will benefit and build on what they are already doing for the sake of community in Aotearoa and – like the balloons above – LiiFT in unison, to new heights.
LiiFT AOTEAROA is designed to assist your group or organisation in building capability, developing and strengthening leadership and supporting you and your team to be adaptive and resilient in a changing environment.
ANCAD brings in qualified consultants to present to your Managers, CEOs and Governance Board/Committee members/trustees and team in various aspects of capability building from good governance, leadership, fundraising, marketing, to financial management and strategic planning. In fact, we continue to add on to our Programme in response to identified needs in the community and charities sector.
We offer face to face practical workshops as well as many sessions online (via Zoom). Face to face workshops are usually 3 hours in length, face to face seminars are 2 hours and our sessions on Zoom usually run for 1.5 hours.
We can facilitate the workshops in your local community should there be a demand for this or we hold them at our local venue in Takapuna at the Mary Thomas Centre.
With funding support from The Tindall Foundation ANCAD's aim is to offer outstanding, affordable professional development to the For-purpose (NFP) community.
Thanks very much for such an informative and helpful session. And great to meet so many people from such great organisations! This training has been really useful!

Tenisha Kumar

Kai4Communities
Staying focussed on what's important seems to be essential for survival. A positive outcome is all the online learning, which you guys seem to have embraced.

Rosemary Such

Development Manager, Te Pou Theatre
I have always found ANCAD training – whether it is about NFP leadership, Governance development, or even First Aid courses to be consistently high quality, relevant, targeted to my needs and very reasonably priced. I would recommend ANCAD training to anyone in, or aspiring to be in, NFP, leadership, management or governance.

Andrew Connolly

Director, Counselling Creatively Ltd, (Helensville)
The courses at ANCAD are great. This time I attended three over two months, to build up my knowledge. I always learn new things and met people who were thinking about the same questions. The courses are worth doing more than once in your career.

Andy Smith

President - Living Streets Aotearoa, Coordinator - Walk Auckland, Trustee, SkyPath Trust
ANCAD gives our team the opportunity to access some valued training at a reasonable cost. The training material is always appropriate for the not-for-profit world, which makes a huge difference. An added benefit is networking within our local communities and service providers that understand our work. I would like to thank ANCAD for what they offer we certainly could not access this information without their support.

Sudha Bhana

General Manager, Communicare CMA (AK) INC.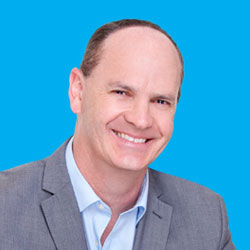 For more information
Contact
Simon Ritchie, Training and Capability Lead, Marketing and Communications Lead